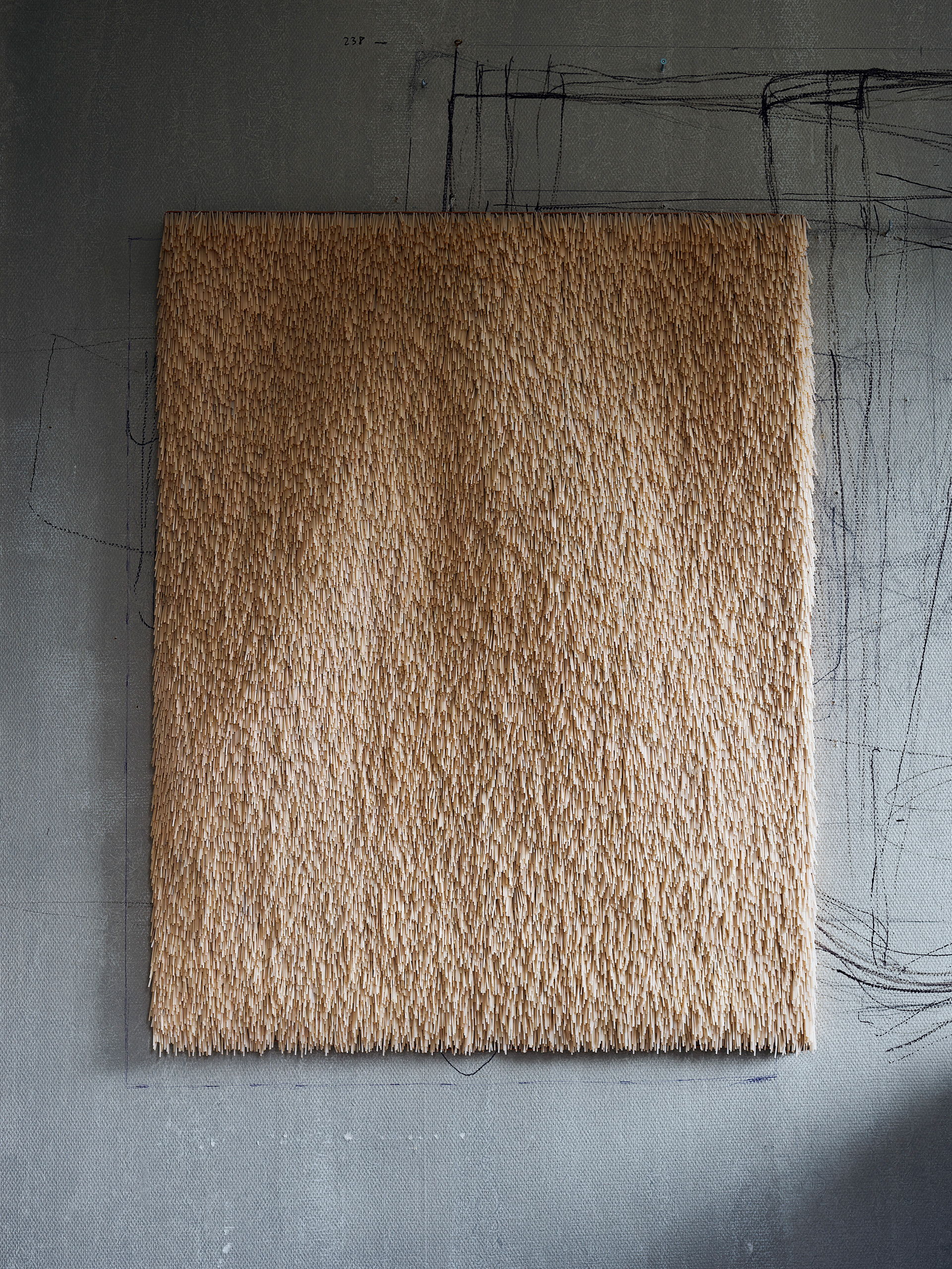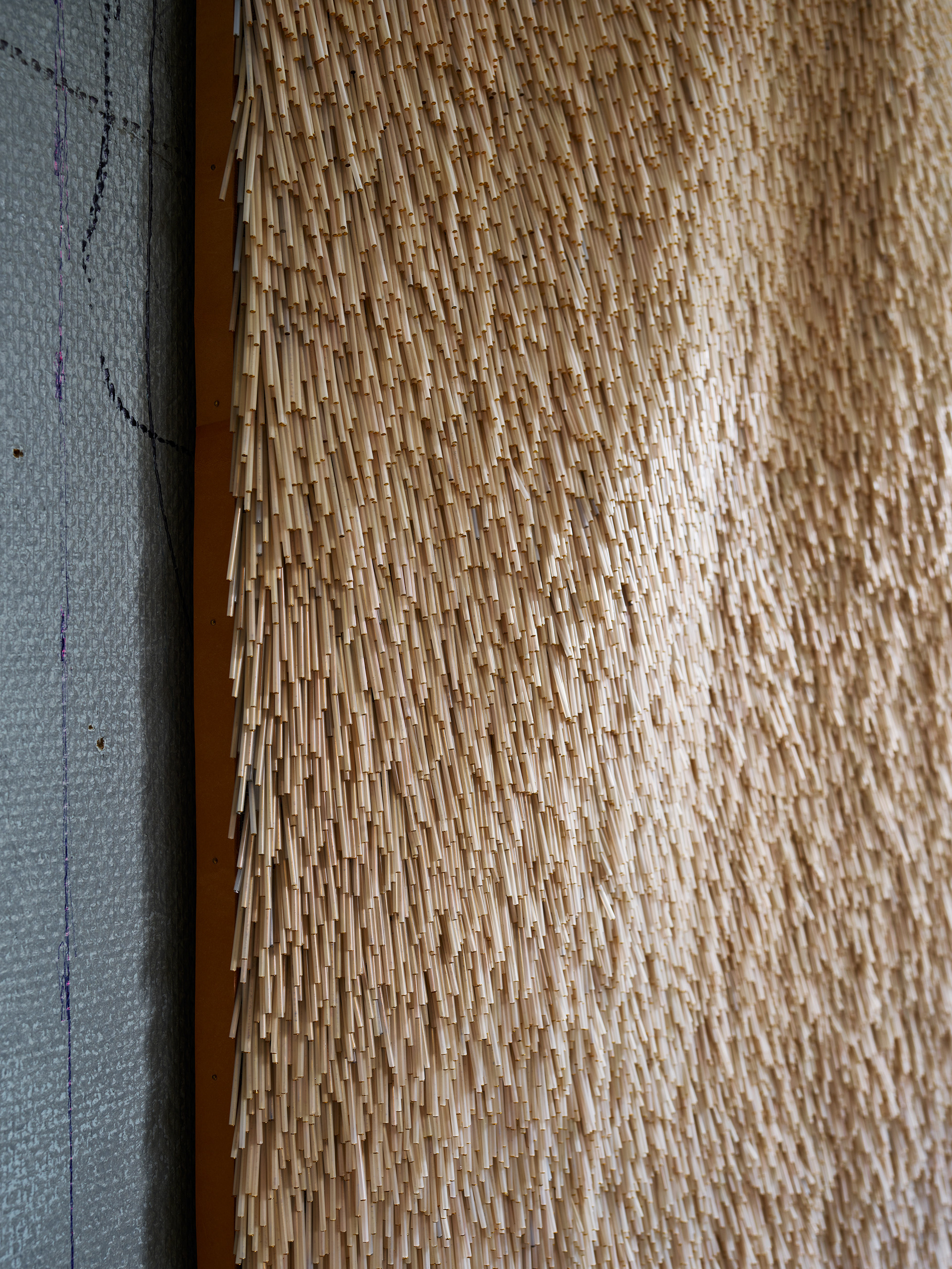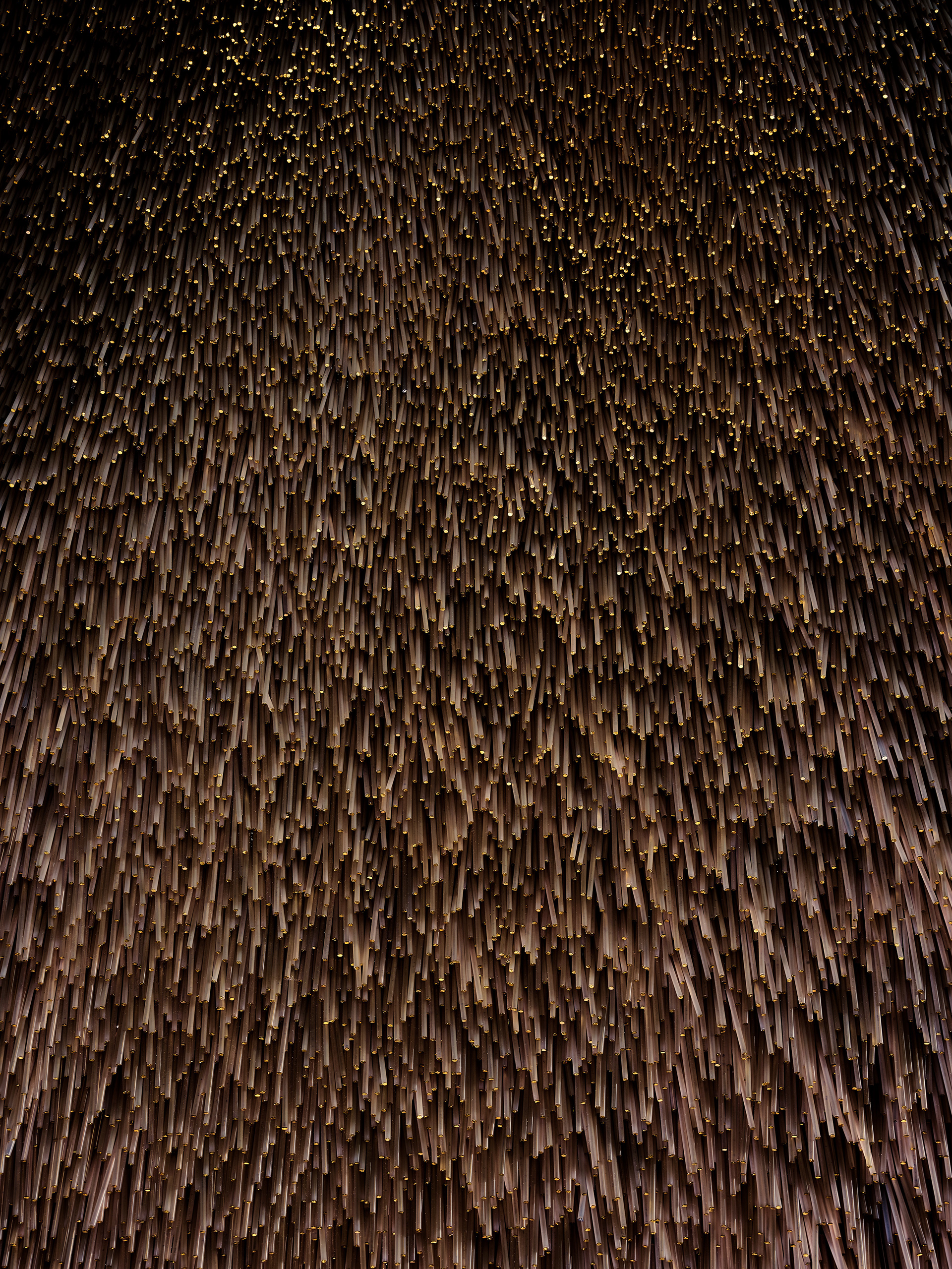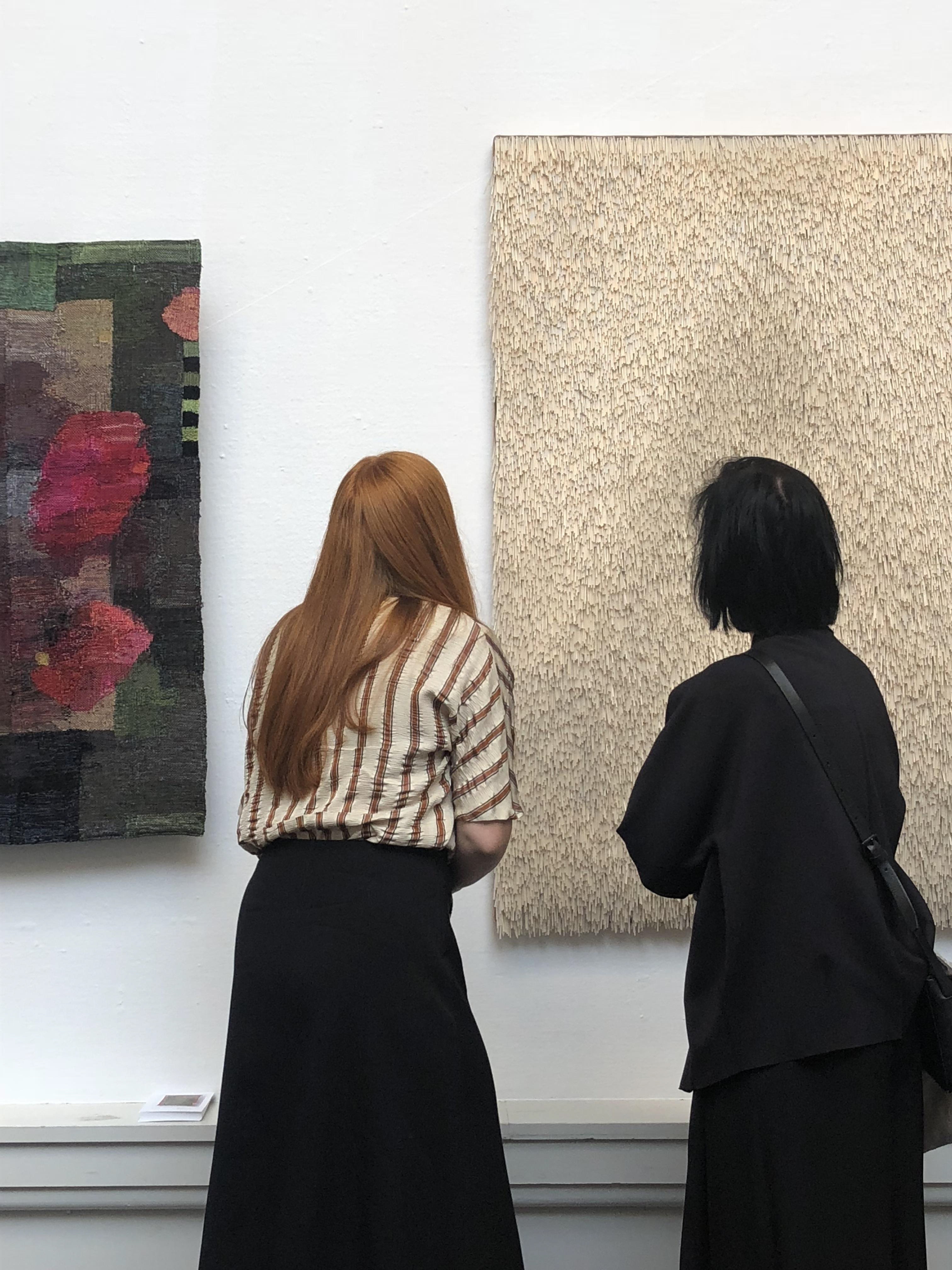 Snow-white is a unique, wall mounted glass artwork that consists of thousands of prefabricated glass tubes individually mounted on steel net by brass pins.
Snow-white as an expression is often used to describe a pure, fully white colour. As the title of the work, "Snow-white", refers to the subject of impurity, the question of class and status. It questions the ideal and demand for perfection in female appearance and behaviour.
The work is made of pure white glass. However, the shade of the brass pins, used to assemble the piece alters the shade of glass, creating a patchwork of slightly pink, grey, yellow tones. The colour results in an impure, and constantly changing set of off white tones, depending on the lighting conditions. Images Stilleben and Katja Hagelstam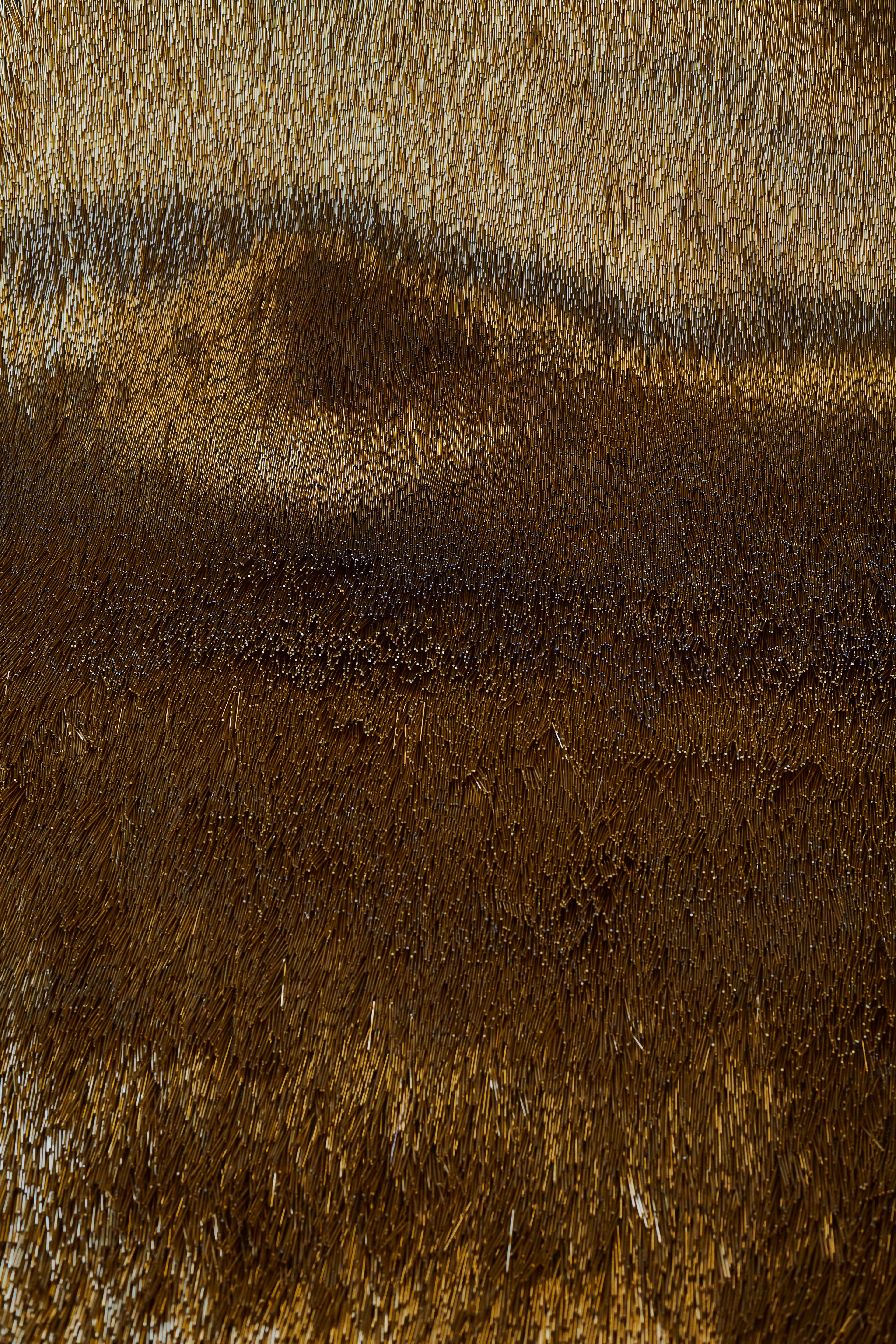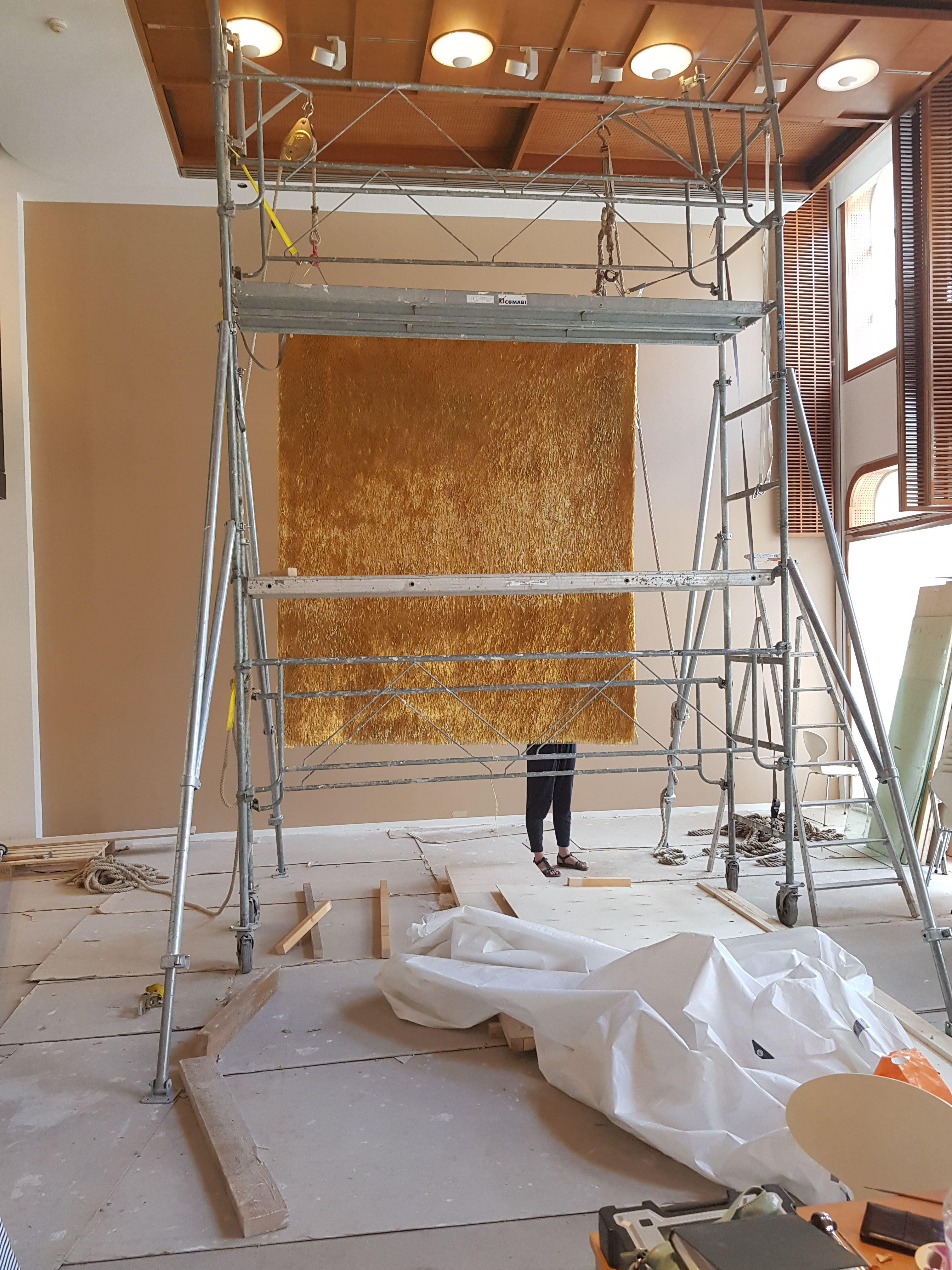 Reflection painting, gold, 2018
Reflection painting gold is a commissioned work for the reopening of the Finnish Institute in Paris. The exhibition will last until the end of August 2019.
The work is created to celebrate the beautiful lighting conditions of this space. It discusses daylight and the shift of the colour and volume of it as they constantly change during the day and the year. Images Stilleben and Mikko Ryhänen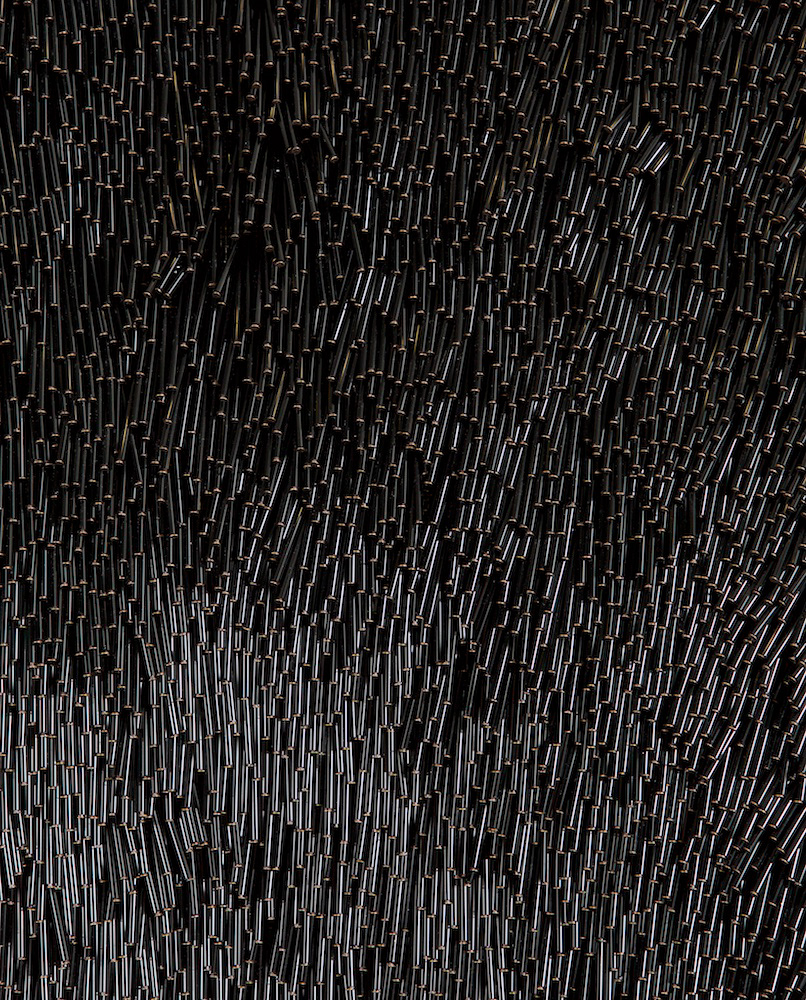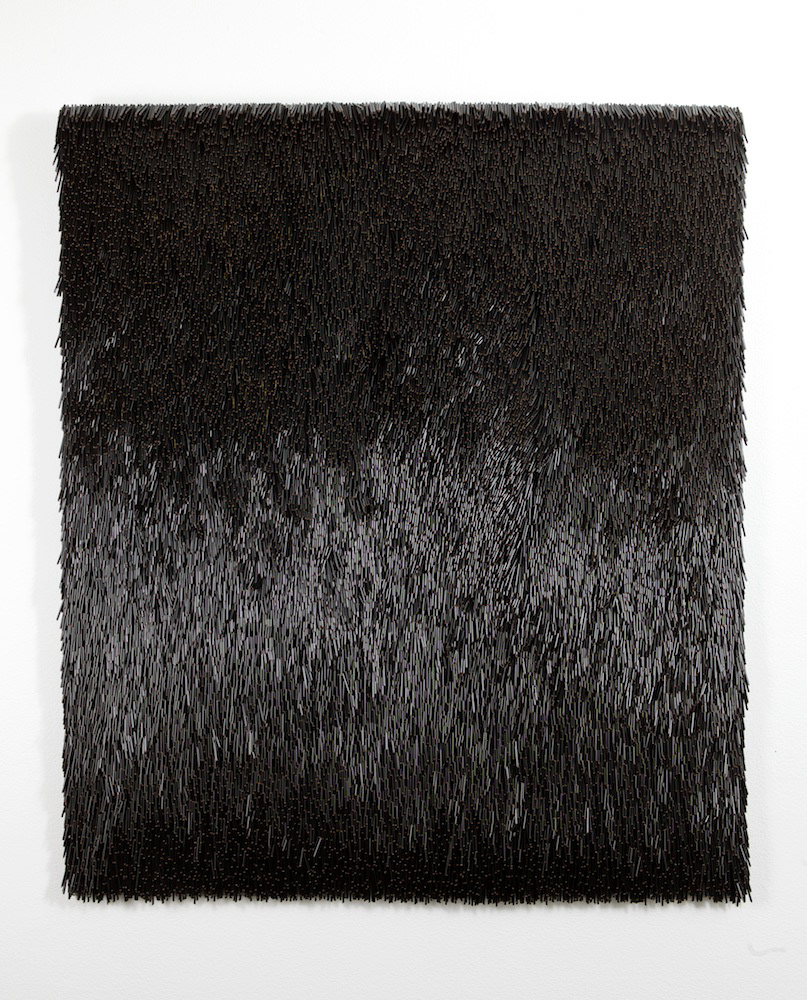 Untitled, 2018
glass, metal pins, stainless steel mesh, Images Stilleben and Katja Hagelstam